We supply a unique collection of beautifully crafted (by us) yurts for festivals and events throughout the country. From our luxury glamping yurts and storytelling yurt at The Edinburgh Festival to the extravaganza that is Glastonbury Festival each year, we travel the country providing luxury festival accommodation, hospitality yurts, yurt bars and party yurts for many large festivals throughout the summer.
With our specially designed PVC waterproof floor liner, our yurts are designed to withstand the test of bad weather and will keep you warm and dry inside whatever the weather outside. There's no flimsy pine plank doors on a Roundhouse Yurt, each yurt has a solid, craftsman made lockable oak door for complete security and peace of mind.
It's the perfect 'lock up and go' yurt for your next festival or event.
Get in touch
for a range of options to suit all your requirements.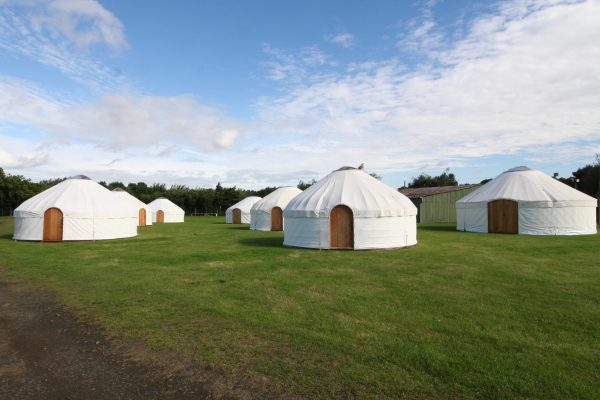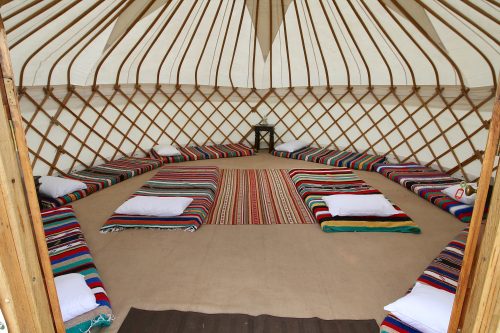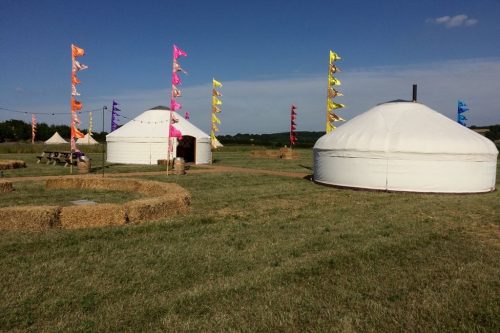 What a brilliant weekend. Who'd have believed a tent could be such a memorable part of our lovely 'cousins' party. It was!! Thank you so so much....a huge success. All the best and enjoy the rest of the summer.
Chrissie. 17/07/17