We want to make sure you enjoy the best possible experience when you hire a yurt from Roundhouse Yurts so we've put together a range of top quality interiors to suit every occasion. We can deliver and erect your yurt with a simple jute carpet liner leaving you to decorate and theme the yurt yourself or you can decide on an interior below and we'll do it all for you.
We are able to offer a range of tables and chairs to complement any occasion, style and colourway. Chairs are available in wood, limewash or crystal with either round or trestle tables to choose from. Every detail can be personally tailored to suit your requirements.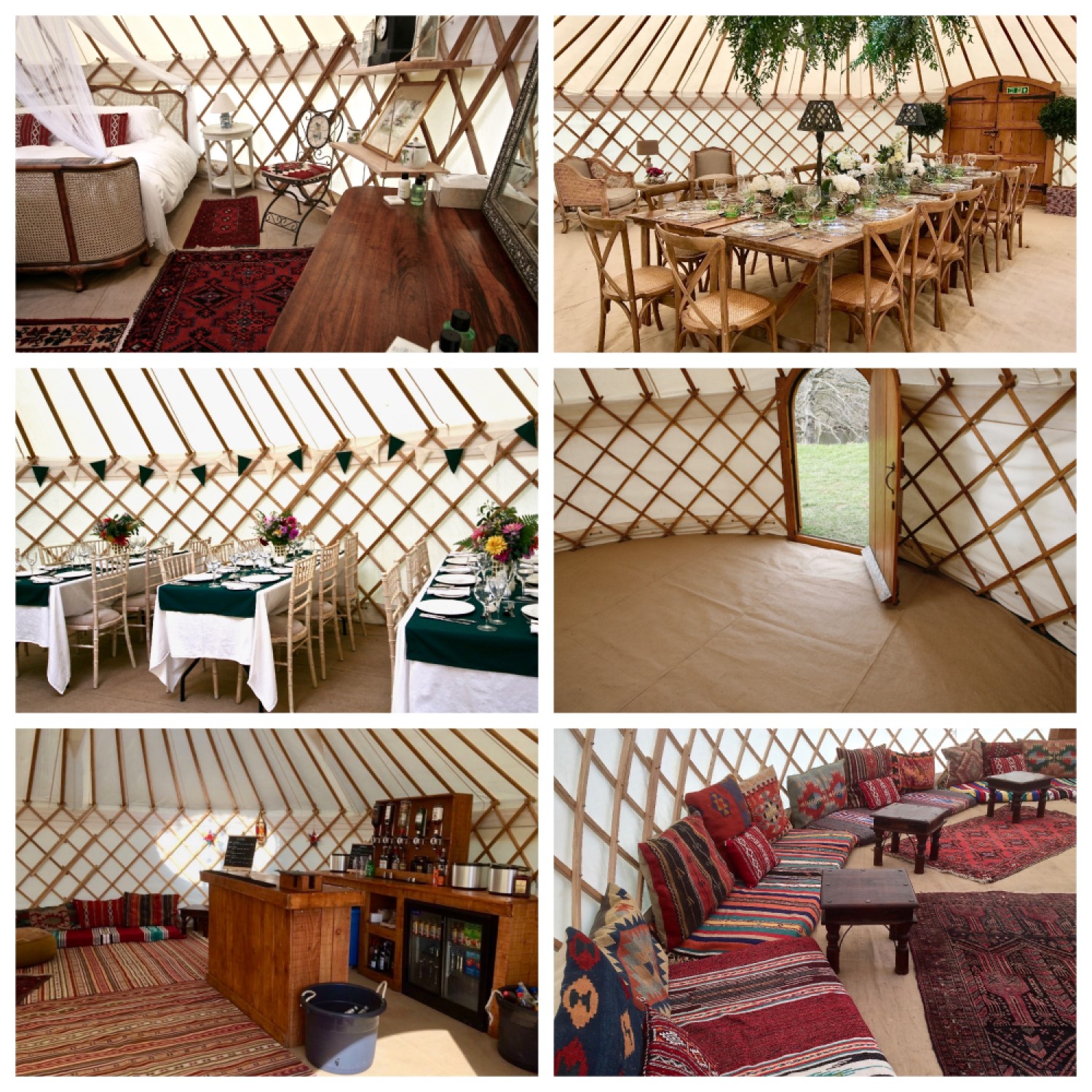 | Luxury Chill Out Interior | Luxury Dining Interior | Luxury Glamping Interior | Wedding Night Yurts |
| --- | --- | --- | --- |
| 16ft /18ft Yurt £200 | 16ft / 18ft Yurt £200 | 16ft / 18ft Yurt from £200 upwards | 18ft Yurt from £300 |
| 20ft/ 24ft Yurt £250 | 20ft / 24ft Yurt £250 | 20ft £250 upwards | |
| 28ft Yurt £300 | 28ft Yurt £350 to £450 | N/A | |
All prices subject to VAT @ 20%.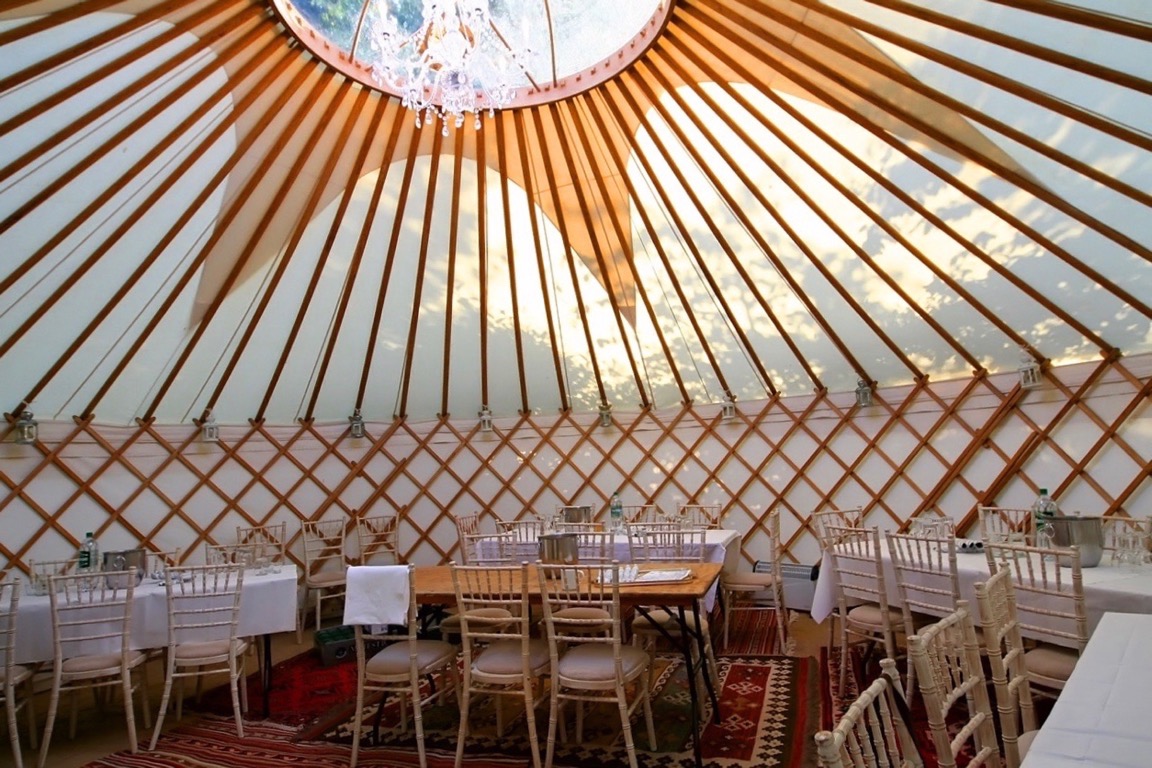 Dining Interiors
Luxury Yurt Dining takes a dinner party to a whole new level, your guests will love the quirky and original setting. A choice of round or trestle tables, lime-washed or gold chairs, a sparkling chandelier and sumptuous rugs create a stunning backdrop for your special celebration. A wood burning stove or alternative heating will ensure everyone is warm and cosy whatever the weather outside.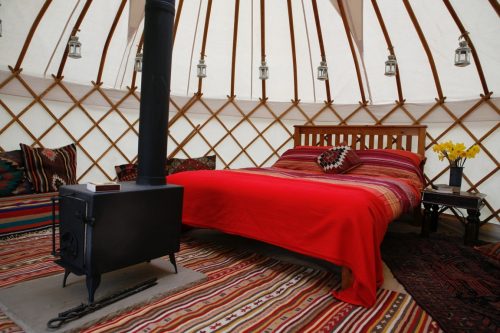 Luxury Glamping
Luxury Glamping is for adventurers who want to come back to a real bed, a warm stove and somewhere comfortable and spacious to lounge at the end of a long day sightseeing. No more fighting with weather and tents, just choose your holiday destination and we'll deliver and furnish your yurt, handover the keys and collect again when you're ready to go home. Totally secure, private and the perfect retreat, whatever the weather!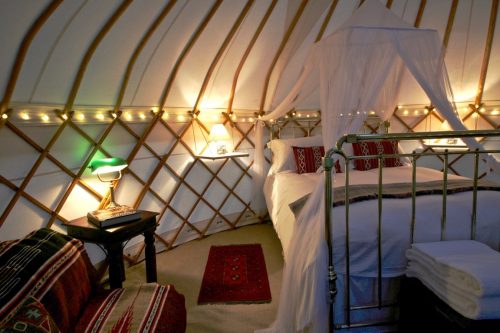 Wedding Nights
Luxury Wedding Night Yurt An exquisite blend of antique and vintage furnishings go into making our Wedding Night Yurts an unrivalled experience. Champagne on ice, a log fire burning, plenty of space to relax and enjoy an amazing never to be forgotten start to your honeymoon.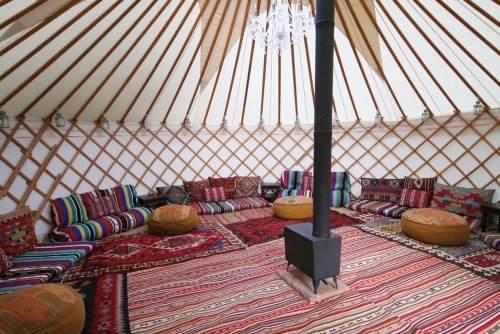 Luxury Chill Out Interior
Our luxury 'Chill Out' Interior makes the perfect party setting. This is our most popular yurt interior providing a visual feast for you and your guests. Decorated throughout with vibrant Persian and Turkish rugs with futons for lounging, colourful Middle Eastern scatter cushions,saddlebags and traditional Moroccan woollen blankets. Low wooden tables make interactive social and eating areas, a sparkling chandelier provides that extra touch of magic and to top it all off, a cosy wood burning stove with logs and kindling for the duration of your hire, an alternative heater can be supplied on request.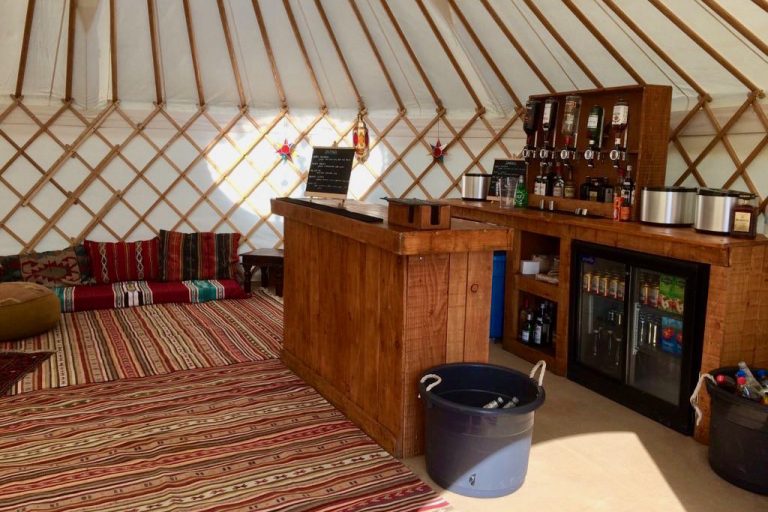 Yurt Bar
Hire our yurt bar for your next event. Yurts make great social spaces and the heart of every good gathering can be found in the bar. Our yurt bar offers a relaxed and comfortable setting for your guests to enjoy. Furnished with everything you need for a successful event, the yurt bar can offer your guests luxury hospitality at your next party.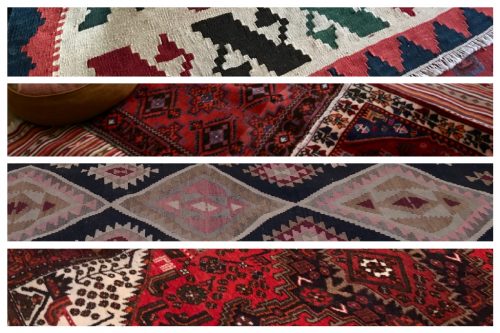 Rugs: Persian and Kilims
Our beautiful Persian and Kilim rugs have been sourced from far and wide. From our Country House Persian rugs for our larger yurts, to lovely Turkish and Moroccan wool and kilim rugs that offer wonderfully vibrant colours for any occasion. Sumptuous underfoot and beautiful to look at, our collection of fine antique and vintage rugs set off the yurts to perfection.