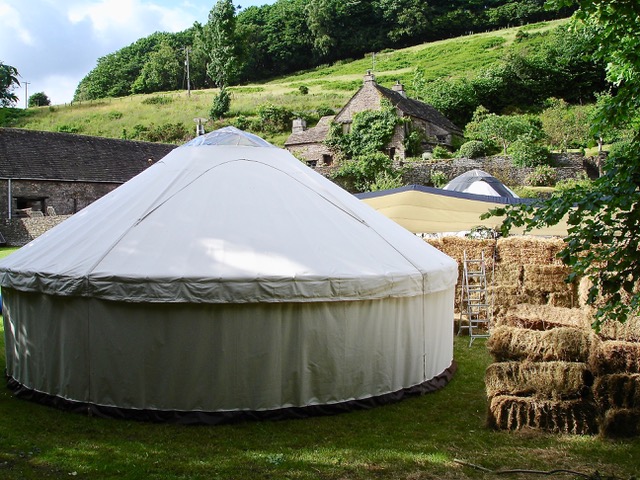 Party Planning…
Everyone has anxious moments when planning a party or celebration but that shouldn't spoil the fun of planning your big event…here's a few of our top tips on how to deliver a yurt party that will stand out from the crowd and guarantee the wow factor for you and your guests.
Choose the size of yurt that will comfortably hold your guests.
It's always good to allow for changeable weather and know you can safely keep all your guests warm and dry if the British weather lets you down. We offer a range of completely weatherproof yurts in a range of sizes to cater for all types of events and numbers, just check the prices and sizes page where you'll find the right size yurt for your party.
DECIDE ON YOUR YURT INTERIOR
We've put together some of the most popular interiors as a complete package or you can mix and match an interior to suit your party. We have an authentic range of Moroccan, Turkish and Persian rugs and kilims sourced from all over the globe to add vibrancy and style to our very popular "Chill Out Party" interior. Or for a glamorous dining party, why not choose a beautiful set of lime washed tables and chairs and theme with an accent colour of your choice… it will look simply stunning and will delight and amaze your guests.
CONVERT YOUR PARTY YURT TO ACCOMMODATION.
At the end of the party your yurt can offer versatile sleeping accommodation for guests that would like to stay over, it's warm and cosy, it's comfortable and so relaxing and we can always include a pillow box!
We're always on hand to help and advise in any way possible to make sure you have the best yurt party possible and with over 10 years in the business…we know a thing or two about yurts!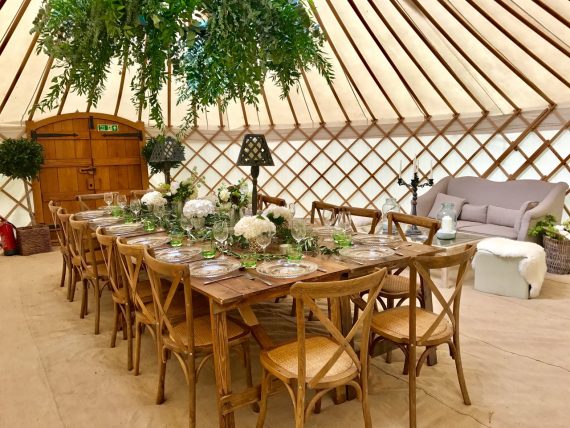 Hire our yurts for the best party experience ever
Dinner parties – warm and dry, plus decorate them with our accessories to hire for a really different evening.
Birthdays & celebrations – from family gatherings to vibrant non-stop partying, our yurt hire will make your occasion memorable.
Wedding yurts – glamorous, unusual and sumptuous. A wedding yurt provides an exotic and romantic environment that you and your guests will never forget.
Hen nights – a giggly girlie sleepover, lounging on scatter cushions, warming by the wood burner….pass the cocktails someone.
Shisa Party, Hookah Lounge - A great alternative to an everyday party for grownups is a sophisticated yet relaxed shisa party in a yurt. Lots of low seating and large comfy cushions and a beautiful tribal 'silk road' interior. If you're planning your next party and want something a bit different, why not make it a shisa party in a yurt.
Delivered to your door, erected and furnished ready for your weekend party. See 'Interiors' for a range of party options to suit